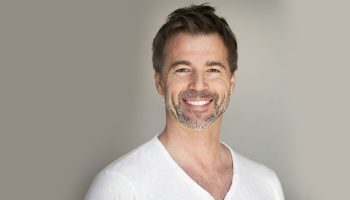 Although it's never recommended from a dental perspective, some patients choose not to replace a tooth that's missing because they believe that if it can't be seen by others, there's little need to worry about it.
The reason that a tooth needs to be replaced – whether it's visible to others or not – is not only for aesthetic purposes but for long-term health reasons.
Your set of teeth was designed by nature to perform in harmony with each other by their specialized placement. When one or more teeth go missing, your remaining teeth will shift to fill the gap that was left.
When that happens, it creates additional spacing between your remaining teeth where food can become trapped, making it much more difficult to clean – both at home and during professional teeth cleaning.
As a result, this trapped food – which can often be very uncomfortable since it applies pressure to your teeth and gums – becomes a perfect hunting ground for bacteria, and eventual gum disease.
That's why dental implants have become the procedure of choice for patients who want to ensure the health of their remaining teeth for decades to come.
One of the best features of a dental implant procedure – apart from the natural-looking appearance and durability of the implant – is that the treatment protocol can be used to replace one or more missing teeth.
This means that if you're currently a denture wearer – whether it's a full or partial denture – you can select full mouth dental implants as a replacement to the inconvenience of having to remove, clean, and reinsert daily-wear dentures.
Full mouth dental implants are also the preferred multiple-tooth replacement for people who don't want to worry about the embarrassment of having to "remove their teeth" for certain medical procedures or when spending the night in someone's home.
If you'd like to learn more about this worry-free full mouth tooth replacement treatment from a dental implant specialist near you, please contact the dental care team at Salt Lake Implant and Periodontics today to schedule a consultation and receive a treatment plan.
As a top-tier implant specialist near you, our office can provide any number of cosmetic, restorative, and general dentistry procedures to help you enjoy the beauty and health of your smile for a lifetime – whether it's one tooth at a time with a single dental implant procedure or a full mouth restoration with full mouth dental implants!
The Procedure is Similar for All Types of Dental Implants Near You
If you're familiar with a single tooth dental implant, you probably know that a small post is inserted into your jaw to support the structure of the tooth replacement.
Knowing this, you might believe that you'll need a small post for each tooth when you receive a full mouth implant, and that thought may keep you from even considering this permanent solution for your missing teeth.
While it's true that the implant procedure is very similar whether it's for one tooth or multiple teeth, the good news about a full mouth implant procedure is that implant specialists will typically only use one post per four teeth.
Because of that, the treatment is a lot less invasive than most people imagine. Keep in mind, however, that every procedure will be unique to each individual since issues such as age, bone strength, health history, and other factors will need to be taken into consideration.
Rather than continuing to wonder whether or not you're a candidate for a dental implant procedure in Murray, UT, why not make an appointment today for a consultation with Salt Lake Implant and Periodontics to have all of your questions answered and receive a treatment plan that's customized especially for you?
There's No Better Time Than Now – And We're Here to Answer Your Questions
There is no better time than now to regain the health and confidence of your smile. We hope to hear from you today!