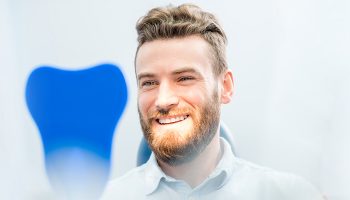 Teeth are sturdy and were designed to last a lifetime. However, people are losing their teeth due to many reasons, including accidents, tooth decay, and even old age. Missing teeth can be a confidence smasher and can also cause other problems such as poor speech, and lose of facial integrity.
Modern dentistry has availed a myriad of options that can be used to replace missing teeth like dentures, bridges, and dental implants in Salt Lake City.
Out of all these options, none can beat dental implants in Millcreek, UT. But before we dive into the reasons as to why you should choose implants, let's look at what dental implants near you are all about.
Dental Implants, In a Capsule
Most people get confused about implants because of the limited information they have concerning implants. Contrary to popular belief, implants aren't exactly tooth replacements. More accurately, they are root replacements. A tooth replacement is placed on an implant.
Typically, implants are made of titanium, and they resemble screws, which are surgically inserted in your jawbone by our dentist.
What makes dental implants near you top dentures is that it consists of three parts:
The fixture (implant) – This is the part that is surgically inserted in your jawbone. This is the part that acts as your tooth root.
The abutment – This is the part of the dental implants that act as the link that sits above the gumline. It secures and supports a denture or bridge.
The dental prosthesis – this is the part that sits on the abutment and mimics the tooth crown. It can be a dental crown, bridge or denture.
3 Reasons Why You Need Implants
When it comes to using implants, there are a host of reasons that make them sit right at the top. However, three reasons give them the edge over all the other tooth replacement options.
Here they are:
Primarily, you need your teeth replacement option to be as stable as your teeth are for them to function well. What makes an implant stable is that it is primarily a root replacement.
It is designed to operate as your natural root, and that is why titanium is the material used to make the implants. This is because titanium is biocompatible, which means it can be introduced in the body and can fuse without being toxic to the tissues.
The titanium-based implant fuses with the bones in a process known as osseointegration. This is the process that makes the implant fuse to the bone and becomes part of the bone, hence replacing the root. It literally becomes part of your jawbone.
When the crown is fixed on the implant, you can use the tooth as though it is your natural tooth. You will not experience shifting teeth, as is the case with denture and bridges.
The greatest challenge that most people face after they have lost their tooth is the breakdown of the bone structure of their jaw. When this happens, your jaw shrinks and will cause your face to be pruned around the mouth.
The reason why your bones are shrinking is there is nothing to fill those spaces where the roots were occupying. Dental implants are designed to fill those spaces, hence prevent further deterioration of your bone.
At times our dentist might notice that you do not have enough jawbone that can support the implant. Additional work must be done, such as sinus lift or bone grafting to aid the build-up of bone mass where you have missing teeth.
Dental implants are an excellent choice since they do not exclude you from using dentures as well as crowns. Even if you are missing a tooth, implants are still the most appropriate choice since you can use a crown.
They can also improve your denture experience. Nowadays, you can find implant-supported dentures, which are stable and can make you feel as though you never lost your teeth.
On the other hand, you can opt for the All-on-4 or All-on-6 options to replace a full arch of teeth.
Other than these three reasons, there are other reasons worth mentioning, such as:
They are a long-lasting teeth replacement option
No diet restrictions
Look and feel natural
Strong bite force
At Salt Lake Implants and Periodontics, we are ready to help you make the right choice when you have missing teeth. You can call us today.